Why Use First Choice?
First Choice is actively engaged in taking precautions regarding COVID-19 and the safety of clients, employees, and the general public.  We are closely monitoring this fluid situation and are working along CDC and EPA guidelines for approved chemicals and disinfecting programs.  We are proactively using approved chemicals to treat surfaces in order to help reduce the spread of COVID-19.
Disinfectant Delivery Systems
Manual Touch Point Cleaning
Touch point cleaning includes the manual application of an EPA registered disinfectant on surfaces areas. Additionally, we wipe disinfectant on all high volume touch points on all types of disinfecting services.
High volume touch points/surfaces include:
Door knobs/handles
Light switches
Desks
Shared counters
Handrails
Elevator Buttons
Computer equipment
Bathroom fixtures
Hand Held Foggers/Misters
Foggers distribute a mist of disinfectant on surfaces to combat bacteria, mold and pathogens. This is done to take measures to saturate a space to reach all accessible surface areas with disinfectant.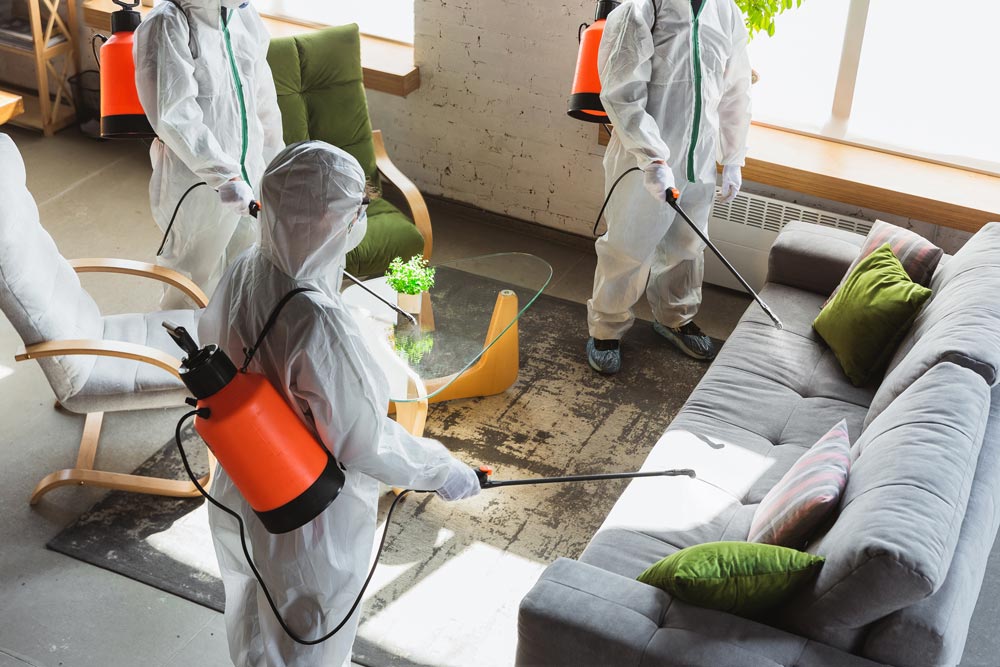 Electrostatic Spray Technology

Electrostatic sprayers add a charge to a chemical as it is sprayed. Electrostatic disinfection produces an electrically charged spray that is evenly applied to surfaces of all types. The positively charged solution is sprayed on and attracted to negative surfaces.
This makes it more likely to adhere to a surface for the amount of time necessary to neutralize pathogens there.
The varying application methods are paired with hospital-grade disinfectants that have been deemed effective by the EPA's Pathogen Standard. We work to address all surfaces to undertake the necessary measures toward proper disinfection & sanitation.
We Will Certify That Your Facility Has Been Disinfected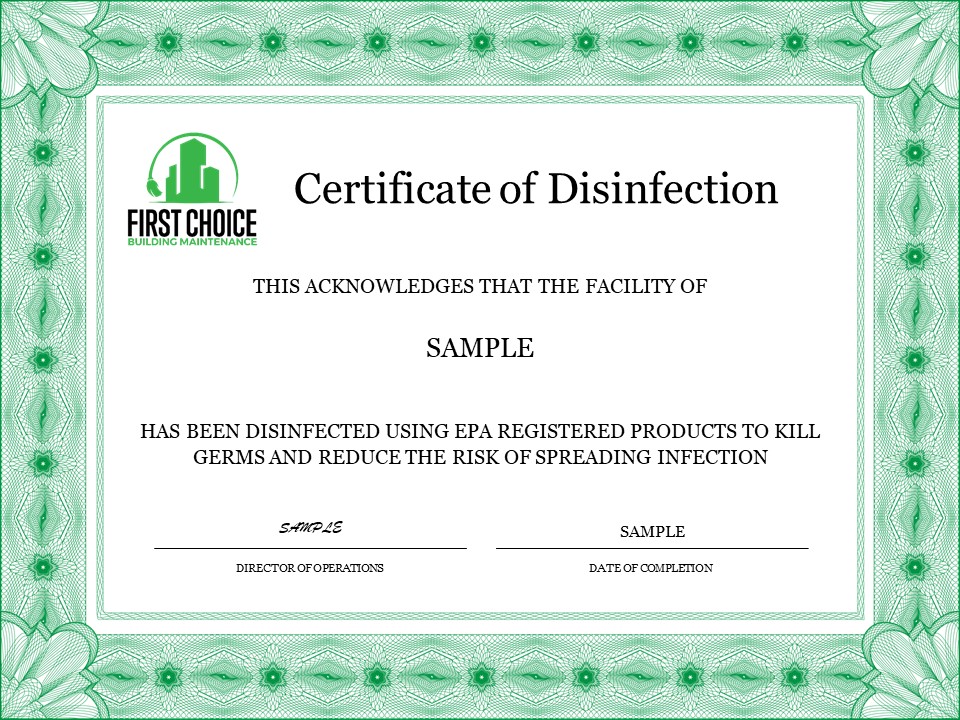 For Inquiries About Our Detailed Disinfecting Services

Please Call Us at (954) 480-6411 or contact us using the form below